All
build and installations
Care for the planet
Cats
daily life
Design
events
In the media
lectures
legislation
Marjolein in het klein
Minimalism
service
Services
Tiny Cuisine
tiny garden
Tiny House Alkmaar
Tiny House community
Dagelijks leven
Tiny House Nederland
Off-grid
Tiny House philosophy
Uncategorized
where can you live Tiny
Blog archive
Four years of Marjolein in het Klein
Youth and the future, part two
Tiny House 4 all: building together towards living independently
Tiny House course meeting with Marie Kondo expert!
How much does a Tiny House cost?
Tiny House project Leusden
Proof for skeptical municipalities: Tiny Houses are a legal form of housing
Marjoleins book suggestions, vacation edition
Simple living = more free time?
The housing cooperative is on a roll
Learn how to make your dream come true
Wanted: Tiny House dreamers!
The Small Living Magazine is coming!
I'm finally getting neighbors!
Online course: Your Tiny House - from dream to reality!
With a little help from my friends
Housing cooperative Tiny House Alkmaar
If I were allowed one wish
Strong winds and new resolutions
About the bare necessities
Global is fatal, time for local
Book suggestions from Marjolein
Decluttering in a Tiny House
Hurray, a successful Jamboree!
The Young Climate Movement
Off-grid solar in a Tiny House
A pocket neighbourhood? Yes please!
Is there any hope for us?
Wanted: Tiny House residents!
Heavenly water from the Berkey
Opening Tiny House street in Hardegarijp
Workshop: make your own soap!
Cleaning a water tank, 101
Warm weather, warm people
April? You could have fooled me
The lovely loft from Mill Home is here!
Tiny cuisine: becoming a vegetarian!
It's just a caravan, right?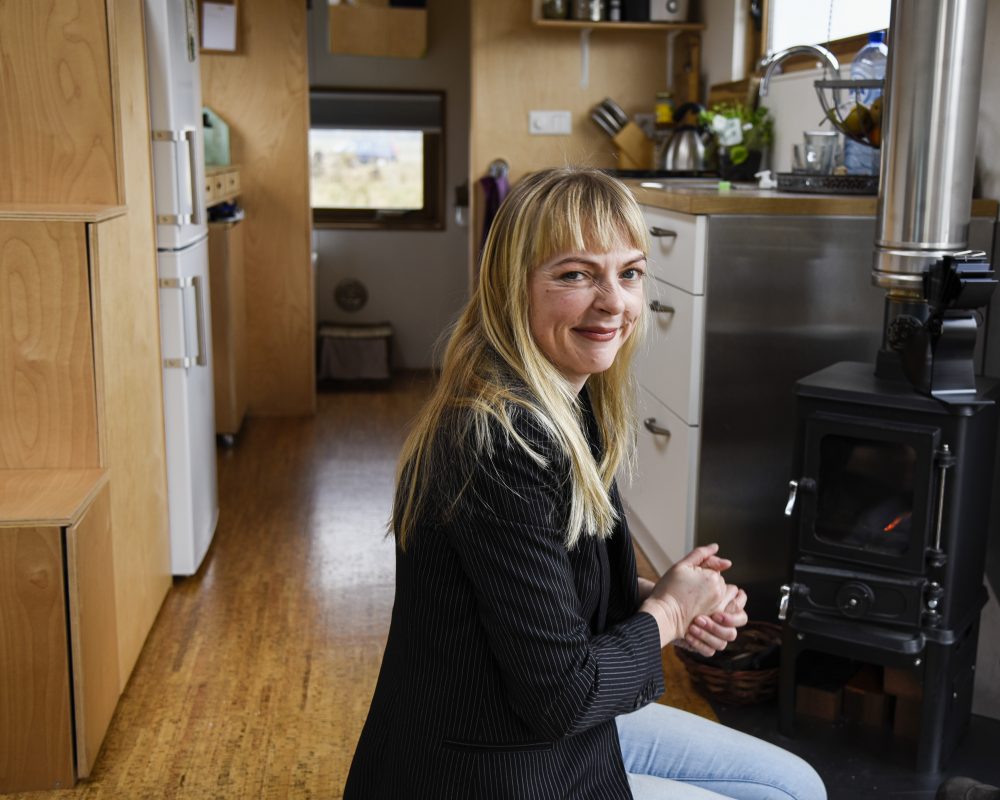 Doing the laundry at the gas station
Tiny Living: nice and quiet?
A new streetscape in Hardegarijp
Running around for the Tiny House movement
Tiny House off-grid internet options
Nothing to turn your nose up at
The mystery of the missing slippers
Workshop now also available in Rotterdam
Taking a shower at home. What a blessing!
Tiny House community: time for solid plans!
Back to the drawing board
Alkmaarsche Courant July 21 2015
Where can you live in a Tiny House - part 2, innovative projects
On the radio! And how to continue?
Every road has a few bumps in it
Tiny House crowdfunding, a big undertaking
New website: www.marjoleininhetklein.com
When Thor throws his hammer…
Sustainable and off-grid in a Tiny House - how to?
Big news and Marjolein in het klein on Facebook!
Where can you live in a Tiny House
Saying goodbye to a buddy
Downsizing part 3: the flea market!
The question of registration
A Tiny meet-up and no less than 3 possible places to live!!
A small glimpse of the design!
Location needed for Tiny House
Downsizing step 2: the bookcase
And suddenly my dream became a bit more real
Where will my house live?
Step 1: take 15 years' worth of clothing…
In the beginning… there was a feeling of discontent