All
build and installations
Care for the planet
Cats
daily life
Design
events
In the media
lectures
legislation
Marjolein in het klein
Minimalism
Olstergaard
Ontwerp
service
Services
Tiny Cuisine
tiny garden
Tiny House Alkmaar
Tiny House community
Dagelijks leven
Tiny House Nederland
Off-grid
Tiny House philosophy
Uncategorized
Uncategorized
where can you live Tiny
Blog archive
What exactly is circular construction?
The kitchen: the heart of my new home
Green neighborhoods on the rise
The big impact of light on small spaces
My favorite crockpot recipe
In preparation for the tiny move
My way through the crisis is one of hope
Tiny House interior: the dining table
Adventure is also uncertainty
Here I go, again on a Tiny House adventure
I'm going to live in a normal house again
Maintenance of a Tiny House
The importance of citizens' initiatives
The planning of your Tiny House project
New: overview of Tiny House residential locations
Why using Tiny Houses for recreation is not a good idea
On a road trip for the garden
From frontrunner to backburner
Chin up and shoulders straight
Let's start at the beginning again
Housing, nature and food production in balance
Farewell to Tiny House Nederland
A new adventure: Olstergaard!
Small steps to less waste
The system is broken, so be a hero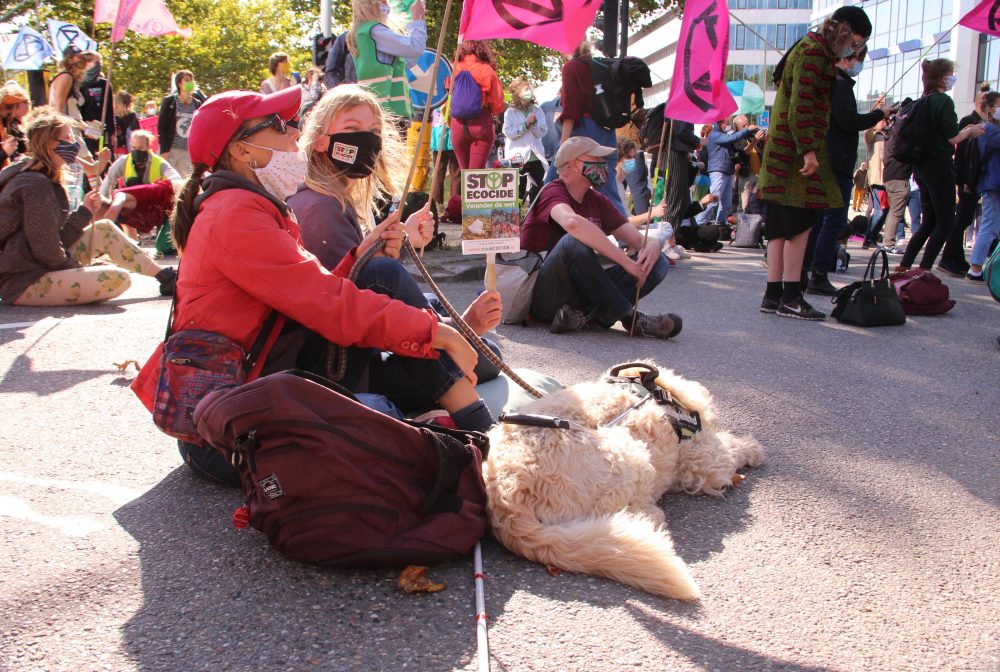 Dear human being, you are needed
No to fences, yes to privacy
Book tips for people with a green heart
How do you choose a green energy supplier?
No WiFi — the horror of every teenager
Are you living in a Tiny House yet?
How to finance a Tiny House
How do we come out of this perfect storm?
Sun protection in a Tiny House
Happy bee flower mix offer
Tiny House offers a view of nature
Call: more room for citizen initiatives in the housing market
What would I have done differently?
The road forward is best taken on foot
Ventilation in a Tiny House
Vegetable garden next level
Small living tips for book addicts
Small interior inspiration: lighting
Free Tiny House building plans!
Small interior inspiration: the bathroom
A word of thanks and reassurance
How to start a Tiny House initiative group
The pyramid of Tiny Houses
Tiny House projects in the Netherlands
A moment of self-reflection
Under the sheep's wool duvet
December course meeting: decluttering!
Marjolein in het Klein December promotion!
Enthusiasm for Tiny Houses? Oh yes!
Call: living in a food forest in Overijssel!
Book tips for overcast days
Elvis has left the building
Space for diversity and customization
New course: From initiative group to housing cooperative
Tiny Houses: beyond the pilot phase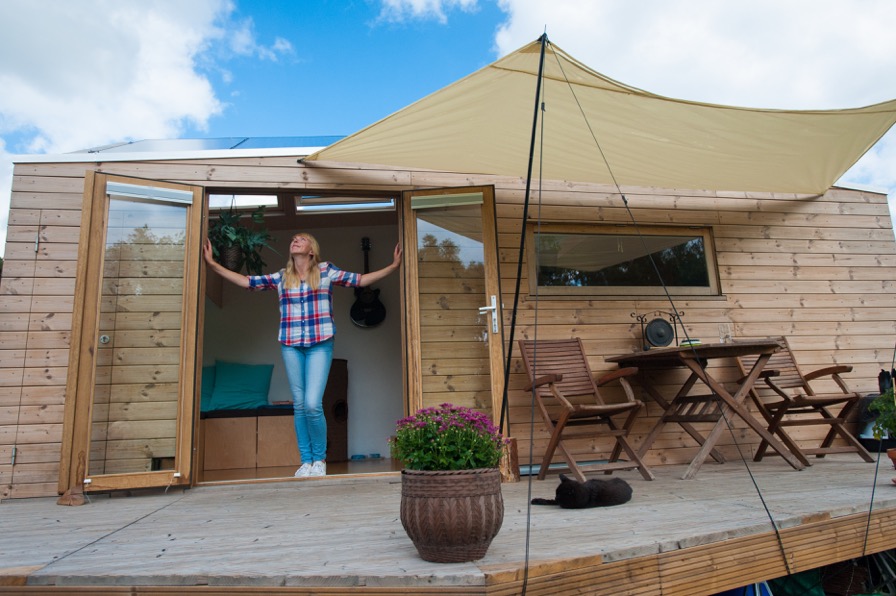 Keeping your Tiny House cool
Summer promotion: 10% discount, and win a meet & greet!
Build your own Tiny House
Tiny Houses and the Building Decree
Four years of Marjolein in het Klein
Youth and the future, part two
Tiny House 4 all: building together towards living independently
Tiny House course meeting with Marie Kondo expert!
How much does a Tiny House cost?
Tiny House project Leusden
Proof for skeptical municipalities: Tiny Houses are a legal form of housing
Marjoleins book suggestions, vacation edition
Simple living = more free time?
The housing cooperative is on a roll
Learn how to make your dream come true
Wanted: Tiny House dreamers!
The Small Living Magazine is coming!
I'm finally getting neighbors!
Online course: Your Tiny House - from dream to reality!
With a little help from my friends
Housing cooperative Tiny House Alkmaar
If I were allowed one wish
Strong winds and new resolutions
About the bare necessities
Global is fatal, time for local
Book suggestions from Marjolein
Decluttering in a Tiny House
Hurray, a successful Jamboree!
The Young Climate Movement
Off-grid solar in a Tiny House
A pocket neighbourhood? Yes please!
Is there any hope for us?
Wanted: Tiny House residents!
Heavenly water from the Berkey
Opening Tiny House street in Hardegarijp
Workshop: make your own soap!
Cleaning a water tank, 101
Warm weather, warm people
April? You could have fooled me
The lovely loft from Mill Home is here!
Tiny cuisine: becoming a vegetarian!
It's just a caravan, right?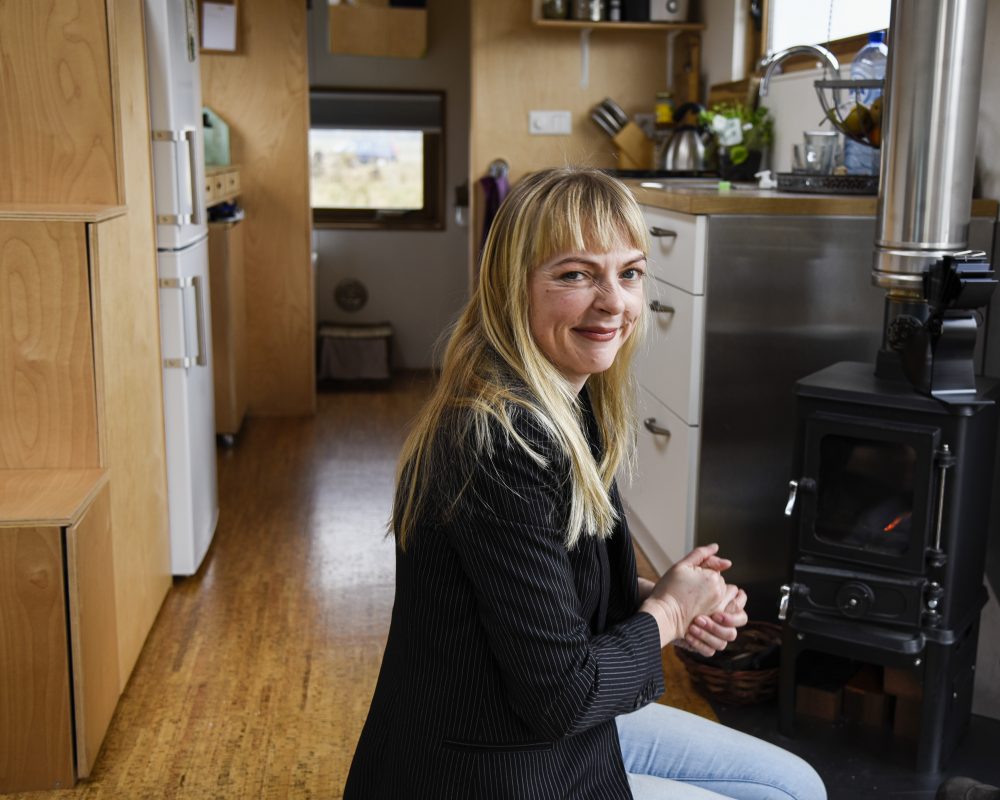 Doing the laundry at the gas station
Tiny Living: nice and quiet?
A new streetscape in Hardegarijp
Running around for the Tiny House movement
Tiny House off-grid internet options
Nothing to turn your nose up at
The mystery of the missing slippers
Workshop now also available in Rotterdam
Taking a shower at home. What a blessing!
The tiny Christmas spirit
Tiny House interior photos
The first month living Tiny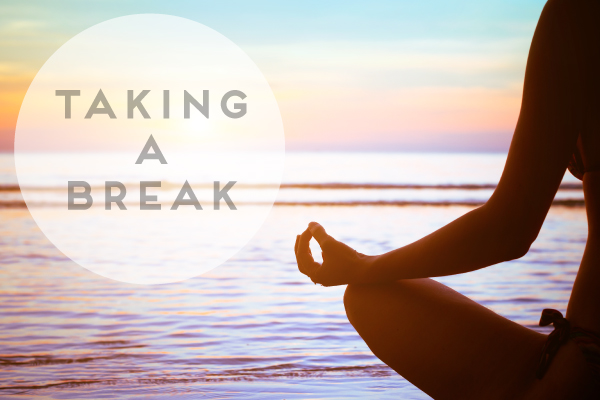 Municipality of Alkmaar says yes to Tiny Houses
Downsizing: the final phase
Tiny House techniques: solar power installation
Tiny House techniques: Cladding
The Tiny House movement live on RTLZ
Here it is: my tiny dream home!
Your own dream home? Yes please!
Why I choose to live in a Tiny House
Greetings from Groningen, and Enschede!
Design session with Lena & Laurens
Viewing tips for a better life
Lots of interest in the Tiny House movement in the Netherlands!
A weekend full of Tiny House meetings
Tiny House community: time for solid plans!
Back to the drawing board
Alkmaarsche Courant July 21 2015
Where can you live in a Tiny House - part 2, innovative projects
On the radio! And how to continue?
Every road has a few bumps in it
Tiny House crowdfunding, a big undertaking
New website: www.marjoleininhetklein.com
When Thor throws his hammer…
Sustainable and off-grid in a Tiny House - how to?
Big news and Marjolein in het klein on Facebook!
Where can you live in a Tiny House
Saying goodbye to a buddy
Downsizing part 3: the flea market!
The question of registration
A Tiny meet-up and no less than 3 possible places to live!!
A small glimpse of the design!
Location needed for Tiny House
Downsizing step 2: the bookcase
And suddenly my dream became a bit more real
Where will my house live?
Step 1: take 15 years' worth of clothing…
In the beginning… there was a feeling of discontent