Early on Sunday morning, my dear father died of a cardiac arrest at the age of 72. Next Friday we will say goodbye to him with family and friends. I miss him terribly. This letter is for you Daddy.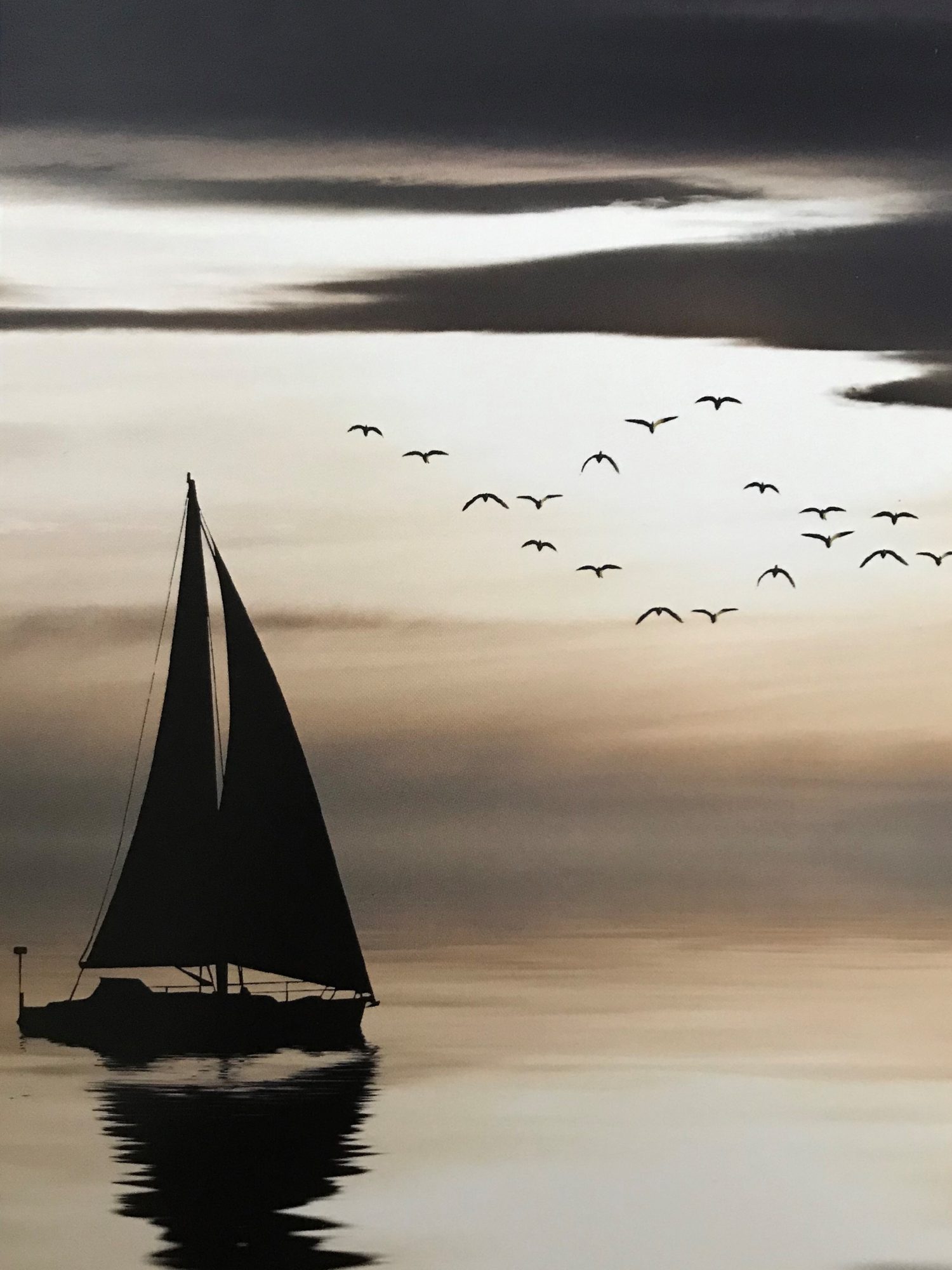 Dear Daddy,
It's so strange how you realize how much you love someone when he or she is no longer there. You suddenly fell away from us, even though we saw it coming. We saw that you were not doing well and that you were in a lot of pain. Now, all that is over and we can celebrate your life. With gratitude and love, I look back on the years I have been able to share with you as your youngest daughter.
Because you were always there for me Daddy; you were always there for your family. And although you couldn't say it in so many words, I've always felt how much you loved me. I never had to doubt that and that is a wealth I cherish. I have always felt safe and secure with you. God, you worked hard for us. Especially when we were still living in the Spoorstraat. We never fell short of anything, ever. Everything you did was for your family.
Three house renovations, a large vegetable garden, a family with three children, all that as well as work and despite the headaches you had every single day. I can still see you working in the garden, tying up the beans to bamboo sticks. Or working with the cultivator in the heavy clay soil. Even though I didn't like vegetables much at the time, those fresh peas were delicious. And you always came home with presents. Sometimes to the great frustration of mom, because you never discussed those purchase with her. One of the craziest things I can remember was a swing bike. Mum made you return that one though. You gave me a surfboard, even though it was Marieke and Matthijs who loved the sea and surfing and I was all about the forest and horses. You built a beautiful goat stable for me when I fell in love with the neighbor's pet lamb and you and Mom decided to give me two pygmy goats fort my birthday. No two goats ever had a nicer pen. It was a super deluxe goat stable, with sliding doors that you could lower with pulleys. I was the first in my class with a Walkman — a gift from you. When I wanted to become a cactus grower, you bought me a heated propagator. A cross-bike, followed by a pedal boat, and a moped when I turned 16. I could go on and on. Giving presents was your way of saying "I love you."
Lately, you regularly came over to visit me, by yourself. If I was at home, I would make you a cup of coffee and we would chat for a while. I can still see you drive up and walk up the wood chip path with your blue cap on. Those moments together and the memory of them are very special and precious to me Daddy. I know you were proud of all I accomplished with my Tiny House and my work. When we sat on the porch together and watched the chickens scratching around the garden, I'm sure you enjoyed it as much as I did. My love for gardening comes in large part from you.
You were a man who had few wishes. When I asked you what you wanted for your birthday, the answer was invariably and jokingly: "sweet children". Or socks. And sometimes a bottle of Old Spice aftershave. One day you told me about a song you had heard in the Hornbach commercial that you liked so much. I couldn't find it anywhere, but I could find who the composer was. I asked him via Facebook if he would email that song to me as an MP3, because my father liked it so much. And he did. I was so happy that I could finally do something for you!
Dear Dad, I love you very much and I always will. I wouldn't have wanted any other father than you. Thank you for all the love you have given me. The pain is over, and I hope you are with my grandparents and are looking down at us with a smile. Rest in peace, sweet Daddy.