I've been living in my Tiny House for almost five years now. It's not new anymore, but it holds very well and still looks lovely. The maintenance of my house has been minimal so far, but after five years you can see small signs of wear. Therefore, it's time to do some updating here and there. After all, every square metre of my house is intensively used!
Painting and varnishing
My interior is a combination of white painted walls, a birch ceiling, and built-in furniture. The walls are painted with an ecological paint because I have vapor-permeable walls, and I don't want to burden the environment with chemical waste. A choice for eco paint is also good for your health, by the way. White walls don't stay white indefinitely; it's high time to freshen things up. Now I'm a walking disaster when you put a brush in my hands and I don't like painting at all, so I've decided to leave that to an expert. Soon the painter will visit my house to check things out. Will it be a fun job for him? I imagine that it will be something quite different than his ordinary jobs!
My stairs and desk also need a makeover. They are lacquered with Glitsa lacquer that is widely used in the shipping industry and is very durable. But after five years of walking up and down the stairs, some wear and tear has occurred. I will ask the painter to provide it with a new layer.
New windows
I got new windows earlier this year because the old ones sucked up too much water due to a mistake, which resulted in mold. In my Tiny House we've used some experimental materials and techniques. Sometimes you just conclude that something isn't working. Now I have beautiful painted windows from Tiny Kozijn and they should be able to withstand the elements for years to come. They are a bit reddish brown, but I like it! Many thanks to Peter Jacobs from Tiny Kozijn, who has been of great help to me.
The facade
I have a Modiwood facade, which is thermally preserved wood. You do not need to treat it; the wood is heated, which means that it loses its moisture and therefore rots less quickly. So, I hardly did anything to it for five years. Now I see some green deposits on the roof and wasps have been gnawing at my facade here and there. That in itself is not a problem. But if you want to do it right, you have to brush your facade every now and then.
There are also products on the market with which you can clean the facade, and even restore the original color. I don't think that's necessary and everything you use is a burden on the environment. But if your facade lasts longer, that is also better. Dilemmas… I'm just honestly not someone who likes to do these kinds of jobs. I prefer to work in the garden; that suits me better and makes me happy. Don't get me wrong though! I'm careful with my stuff and keep it neat and clean.
At some point it is necessary to do maintenance on a house, be it big or small. Fortunately, with a Tiny House, this maintenance is a lot faster and cheaper than with a large house.
Preserving your floor
I also see signs of wear here and there on my cork floor. Especially at my desk where I sit behind my laptop on my mobile saddle stool every day. I caught that in time by laying a transparent plastic mat that protects the floor against the hard wheels. My floor has been varnished three times. The word is that a cork floor lasts at least thirty years; you can just sand it and repaint it. But that is quite the project in a Tiny House, where you can't live for a while because the floor needs to dry! Especially with pets that are not allowed to be there for a while either.
Another way to protect your floor, especially in areas that get a lot of traffic, is to put a rug on it. There are super nice rugs in all shapes and sizes, suitable for every interior. There is also something cozy about them. When I see photos of other Tiny Houses, the use of a rug makes the home just that little bit more homely. And you can vary with rugs so that you quickly have a different look.
Source photo: dwell.com
Clogged Pipes
This is a small maintenance job, but I'll mention it here anyway. This winter my drain was frozen for the first time. Of course, it was very cold in February, but the real cause was that my pipe was a bit clogged. I only found out when it thawed and the sink still didn't drain properly.
I have a helophyte filter and no sewage system as you may know, so using chemical plungers is a no-go. Fortunately, there are also well-functioning natural solutions. Sprinkle a few teaspoons of baking soda down your drain and then pour some vinegar into it, for example. It fizzes nicely and dissolves dirt and oiliness. Just disconnect the drain so that it does not run into your helophyte filter. It can't hurt, but plants and vinegar aren't really friends. It is best to let it run into the ground under your house or put a bucket under it.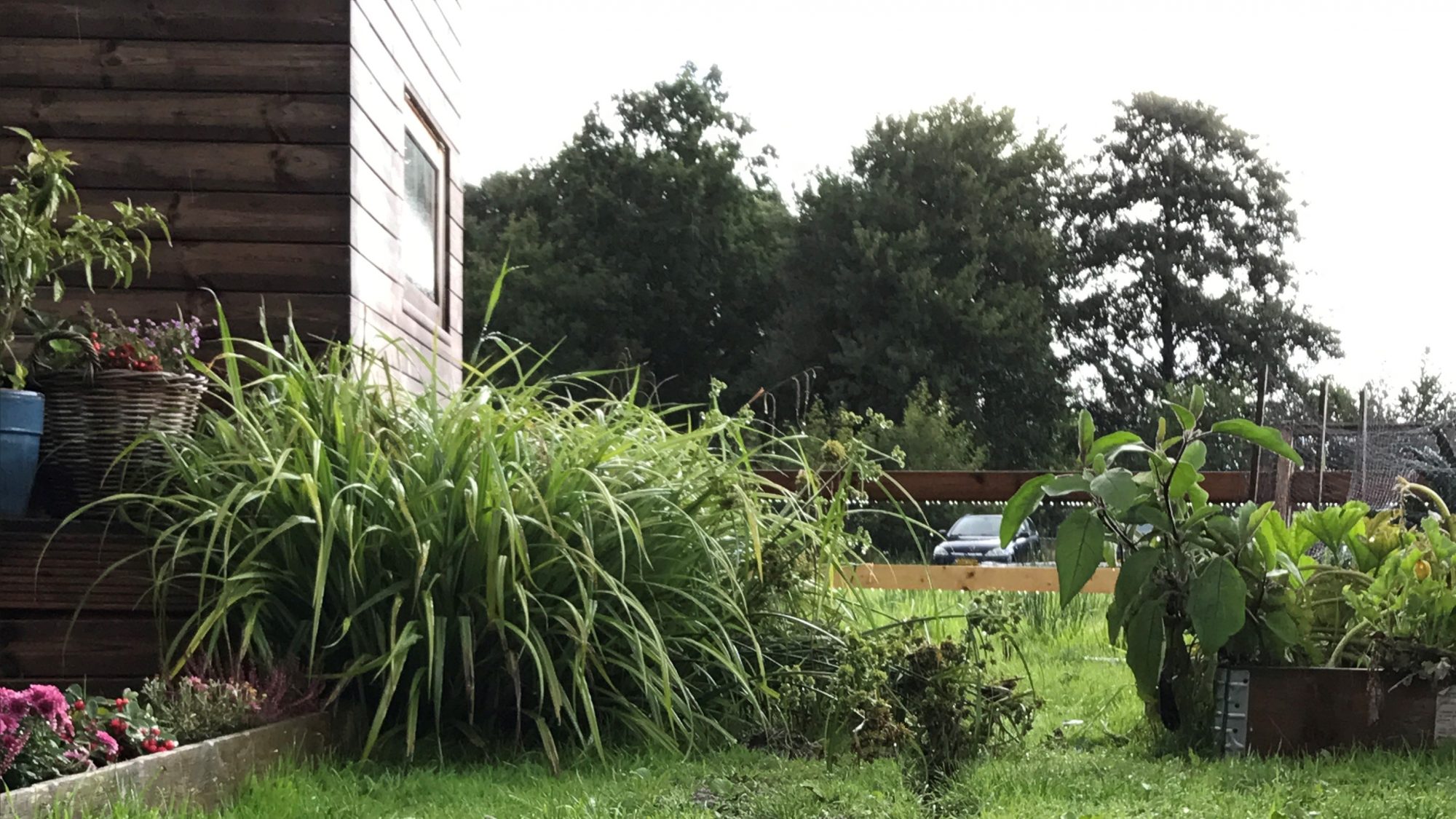 Hopefully my house can be painted soon, but the painters are all busy. Hella and I will have to camp elsewhere for the night, I'm afraid, but I'm already looking forward to the result. Everything will look so fresh and new again!